Child's Reading Pillow Designs
These LION themed designs are perfect to add to a reading pillow for a child who loves reading.
Enjoy the free matching ITH Bookmark, perfect for mum/dad to keep their place in their child's favourite book.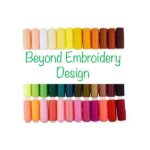 Description
Child's Reading Pillow 4×4 Designs – Unicorn
Two separate designs to allow perfect placement.